Happy Canada Day - Map of Canada, 1922
US40 Map of Canada, 1922

Date:
1922
Author:
Bartholomew
Dwnld:
Full Size (20mb)
Source:
Rumsey Map Collection
Print Availability:

See our

Prints Page

for more details
This map isn't part of any series, but we have other maps of Canada that you might want to check out.
Well, hell... I can't believe I almost missed Canada Day. Better late than never, though, and we got at least half a day left. To our neighbors and friends: I love y'all, and here's a map.
ALSO (and unrelated): A few years ago at my good friend Justin's bachelor party, we all came up with ideas for a tattoo that he would get to commemorate the occasion. This is the idea that won out. His is one of my favorite tattoos, ever. Here it is: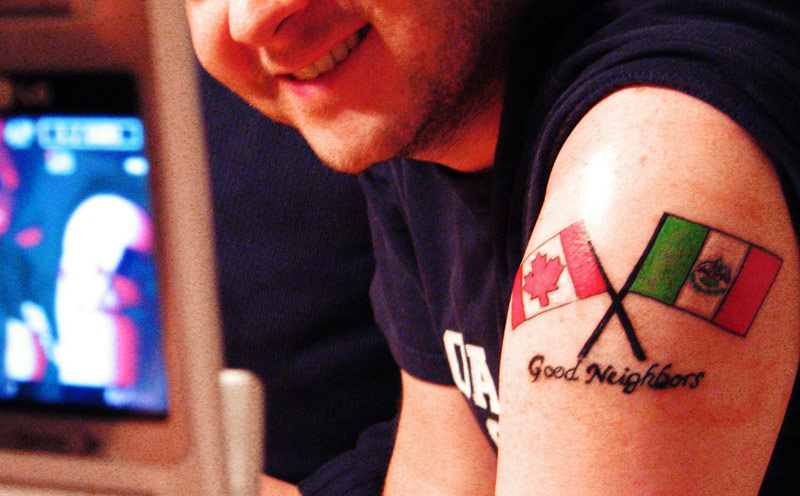 ALSO: Here's a video about historical Canada/U.S. relations. It's not like I'm a hard-hearted man, but I don't usually go for this sorta kumbiyah mutual-handjob sorta stuff... but for whatever reason, this one got to me. It's coming from a good place, seems like.
I know I haven't put a whole lot of Canadian maps up so far, and that's my fault. I'll try my best to correct this, I promise. Canadian librarians and archivists; please do send me your maps. I'd be very thankful for your efforts.
With kind regards from your friend to the south,
—t59K